Episode 4: When the First Step to Becoming a Parent is Determination
11 months ago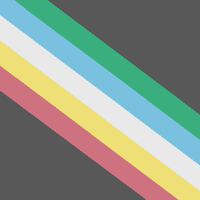 Sandra Williams refused to let anything stand between her and motherhood. Starting out as a foster mom, she is now the grandmother of three little girls. She reflects on her own mothering journey, as well as that of her mother and grandmother.
Thanks to Chris Ankin for use of his song, "Change."
The book "A Celebration of Family: Stories of Parents with Disabilities." is available from Amazon here.
Send comments and questions to [email protected]
Demand and Disrupt is sponsored by the Advocado Press and the Center For Accessible Living.
Thanks to Steve Moore for the transcription which you can find in the show notes below when they become available.
Transcript
Kimberly Parsley
0:04 Welcome to demand and disrupt the disability podcast. Here, we will learn to advocate for ourselves and each other. This podcast is supported with funds from the Advocato. Press base in global content. Sandra Williams is a retired instructor, mother of two, and grandmother to three girls. She enjoys reading, writing, singing, cooking, and traveling, not necessarily in that order. Thanks for joining us, Sandra.
Sandra Williams
0:32 Thank you so very much for having me.
Kimberly Parsley
0:35 So in your chapter in the book, you start out talking about your parents now. Your your father was blind, is that correct? That is correct. Yes. And that was from a rare genetic disorder. Is that right?
Sandra Williams
0:54 It? Yes. It's quite rare. It's called Peters anomaly. And of course, back then, in 1935. When he was born, no one. No one knew that. Really. Then he was just blind. And he was the only one of his siblings and in the family tree to that point that was blind and he was born totally blind. Hmm. Well,
Kimberly Parsley
1:22 I know I know a thing or two about genetic disorders having one myself they can, when that when they crop up like that you've really got nothing to fall back home. No way. And gosh, man was in 1990. I can't imagine that being 35. That would be terrifying. And your and your mother was not born blind? Is that correct?
Sandra Williams
1:43 Well, she was born blind, but she didn't have to. It was a it was a tragedy, I guess at birth.
Kimberly Parsley
1:56 Tell me about that. Yeah, tell me about that
Sandra Williams
1:58 Well, my, my grandparents lived in the western part of the state, Bowling Green to be exact. And, um, my mom 
Kimberly Parsley
2:11 Bowling Green being where I am right now. So my apologies for my city.
Sandra Williams
2:18 But, um, they lived there. And I guess this was 1941. And when it came time for my grandmother to deliver, my grandfather took her to the local hospital here. And they were denied entrance to the hospital because of their race. He was sent back home and had to use a a midwife. And when the midwife delivered my mother, she apparently used the forceps to tightly and put them around my mother's head and squeezed there by damaging the optic nerve. And my grandparents found this out when my mother was a little bit older, and they apparently brought her to Louisville, and had her eyes examined because to look at my mother's eyes, they look perfectly normal. It was that the optic nerve was damaged when her head was held too tightly.
Kimberly Parsley
3:40 Wow, that that is tragic. And so you were born, where? Where were you born?
Sandra Williams
3:49 I was born in a small town in Illinois, Lincoln, Illinois. And my entrance into the world was I don't know if it was remarkable or not maybe because you know, both of my parents were blind. So even though it was Oh my I'm gonna say the year even though 1964 The right thing was still very much a thing. So that being the case, because my mother was afforded the opportunity to go to the local hospital, however, I'm not certain they wanted it known that my mom was at the local hospital. So my birth certificate says that I am. I'm white. Yeah, as the sister next in line to me, so I'm not sure that He wanted to documented, you know, that people who weren't White were afforded the opportunity to have a baby in that hospital. Wow. And,
Kimberly Parsley
5:14 you know, that's not that long ago, that is a tragically short time ago for that to still be happening. So the, the shadow of racism is is long. And I think I don't think we've seen, I don't think we've gotten out of that, that terrible shadow yet. So, and you and your sisters, did you inherit the genetic disorder from your father? Is that right?
Sandra Williams
5:41 We did. Um, I learned later I started trying to do research on this disease when I was in college the first time. And back then there was not a whole lot. But it was at that time, when I first started doing some research, it was known that it was a condition that took place in the first trimester of a woman's pregnancy, when the eye is developing. When the eye develops, there are it's developed in stages. And there are parts of the eye that are supposed to be separate from one another, the lens, the cornea, the iris, they're all separate entities, but in this genetic defect, they don't separate and the eyes can be fused together. Now, when that happens that I don't know if that's what causes the glaucoma, but the fetus can have in utero glaucoma. Now, my eye was separated, more so than my sister. So when I was born, my eyes looked like I'm so distinct people are distinct Iris, the white part. They were distinct and remained so for quite a lot of my life, they are not so now. But when my sisters were born, their eyes were all over a blue color, meaning that they had had the glaucoma in neutral, and that their separate parts of the eyes were not so separate. So it meant when they were born, they saw less than I did.
Kimberly Parsley
7:46 And you you recite, so at what age did you become sort of, I guess, legally blind or blind to the point that life as normal was going to have to change?
Sandra Williams
8:00 Well, I don't know if I ever had normal. I think my normal was so much different than what others might consider to be normal. I grew up or even as a young child, I realized I might be different. When I felt three, three and a half. Up until the time I thought that all daddies had guide dogs and that their guide dogs helped them get to work. I thought that all mommies read bedtime stories with their fingers. I didn't know I had a rude awakening when some kids across the street that I snuck out of the house to get to and try to play with said they want me because I was blind and your mommy's blind and your daddy's blind and we don't want you and and so it was about three and a half and I and I ran home crying asking my mom, you know, am I blind? What's blind? So yes, she explained about seeing at that time, my vision I remember not long ago reading some old papers from when I was in elementary school. And at that point on my vision, I wasn't legally blind. My vision said I was 20 over 113 I started having severe headaches and white outs where everything would just go like a white bog and then couldn't see anything. I was probably 15 and a half or 16. We had moved to Kentucky by then. And I was taken to the Lions Eye Institute by some school personnel to figure out what was what might be problem after they figured out I wasn't having a nervous breakdown. I was mental. Now they thought such and went in and found I'm doubt that I had exceedingly high pressures, I mean, a pressure and a person by should be about 1214. Mine was 65. So it was causing pain and I was put on some medication. And at that time, it was supposed to be the end all be all in, you know, helping to treat glaucoma. So I took pills. And I took eyedrops, and, you know, to try to maintain the vision I had as well as to afford me some comfort pressures that high are not comfortable.
Kimberly Parsley
10:42 And you'd later found that one of the adverse effects of one of those drugs was infertility. Is that right?
Sandra Williams
10:51 Yes, that's the only thing my my doctor's could figure because all my pieces and parts were in working order. There should have been nothing to prevent me from conceiving. However, I couldn't. And through a list of any and every medication that I had ever taken, and the finger was pointed at a particular pill that I took to help with the glaucoma. And of course, you know, the glaucoma doctors either didn't know or might have figured, Hey, she's blind, she probably won't have children, I don't know. But there was nothing ever said to me about that medicine might cause an infertility issue.
Kimberly Parsley
11:48 But you are in the book, a celebration of family stories of parents with disabilities. So you did begin your parenting journey. You want to tell us a little about that.
Sandra Williams
12:01 I began my parenting journey when I was really young. I saw on television, a news story about a baby that needed a home and the baby was blind. And it's funny that baby isn't another chapter in the in the book. But I saw that and I was looking at that on television with my mom. And I said one day, you know, I want to do that. But I tried everything in the traditional way I got married. My husband and I talked about having children. We attempted and that didn't work well. Because I I just could not. I couldn't conceive when two doctors did all that temperature taking in everything and and it didn't happen. And at the same time I was going through more stages in this vision loss. And at that time, you know, I had had a cornea transplant and a cryo surgery, which means pretty much a needle is inserted into your eye, and they freeze it to try to get your pressure to go down. So it had some surgeries. I didn't do too well with that. As far as my attitude, I was just sad and angry. I was still in my early 20s My husband didn't do too well with that. Apparently, we didn't do well with it together and he went away. And I had to deal with that. And I was still very, very young. By this time I'm in my middle 20s Well, I tried to do the marriage thing again. This time. The person I was married to wasn't able to have children. But we had agreed before the marriage that we wouldn't adopt. So I was thinking I was gonna you know, live that adoption dream I had. So time went on and on and my vision got worse. I had a couple of more transplants, a couple of more glaucoma surgeries. And we went, we were in Kentucky by this time because when we, my second husband and I moved to Illinois for a while. But we moved back to Kentucky and went decided to go through the state's adopt shun program. So as a powerful we went in and we really were not met with any issues about because he was visually impaired as well. We were not met with any real discrimination on the basis of our vision. We went in there just like every other couple with the hopes of bringing have a child, not necessarily a baby. So we went through the classes. And I guess we finished those sometime in 1995 into five, first of 96. And I don't know, when I got really close to this baby or a little person being in our lives, my husband told me he was going bowling, but he never came back. So that was a little painful. So I, instructor of the class, I said, Well, when I get my life together, because after you go through divorce, and you've been married a while, you know, you build up things, a house, you know, all that. And I lost all that. So I said, When I get my life together, we'll be able to do this as a single parent. I was told that I would. So I said, Okay, so after he left, I spent the next probably three years rebuilding my life. Working, saving, finding a better, a well, a place to live, that wasn't my really nice house, and just just trying to, you know, take the steps, you know, talking to someone and just trying to heal. Or I thought it was a good idea to bring a little person into my life.
Kimberly Parsley
16:35 And when you did you got a son? 16:39 And yes, it did.
Kimberly Parsley
16:43 And he, he had some challenges, is that correct?
Sandra Williams
16:48 My son had some challenges. I when it came time for me to think about this, again, it was 1999. And I called the state and asked, you know, what I needed to do to get back on the list to adopt and everything. And they said, Well, hey, we have a new set of classes. And if you want to take these classes, it's called concurrent planning. And if a child is placed with you, you will have the first opportunity to adopt that child. So you would foster and then you could adopt, would you like to go through the classes? And I said, No, okay, why not? So I went through the class, that was probably for six weeks. And I got out of the class on it was probably January, January, something and of the year 2000. And I didn't think too much about it. And I went through some difficult times, then. My my, I just started a new job working for the city of Louisville. I was actually on the mayor's personal staff. So I just started a new job. My grandmother, my maternal grandmother, passed away, had to deal with a funeral. And a week after she passed away, her sister, one of my great aunts passed away. And then after that, a week after that, a very dear friend passed away. So I was taking funeral leave and everything. And then I get a call from the state. Hi, we have a boy. We think he's blind. And I'm thinking, oh, yeah, give give the blind woman the blind baby. Yeah, I'll take him. And, you know, it was probably gin, February 27 28th, almost the end of February and they called and I said, Okay, what, what do I do? And they said, well, we'll bring him to you. Wow, that's interesting. We'll bring him to you. So, you know, I didn't have anything because they told me this baby was going to be nine months old. And the only thing I had in my house, I had a bassinet, well, nine months old. bassinet, I had a little rattle. I didn't that's all I had. And I thought, Oh, what am I gonna do? And I was friends with a lady who had fostered probably at that time around 300. Babies who all were high risk feeding to everything. She took all sorts of babies so they wouldn't have to go into the local for lack of a better word orphanage and Chinar adopted them. So I called or he said, do nine month old babies eat food. What really need. I was totally panicked. And that was about 10 o'clock at night. She said, let me find someone to watch the kids. She had two or three babies at that time. And she said, I'll be there. So she came over, she took me to Kroger, and we bought baby cereal and baby food. And, you know, so very early in March, I think it was around March 3. I went home from work and was waiting for this baby and a state car pulled in front of my house, knocked on my door and said, Are you Miss Williams? I said, Yes, I am. So here's your baby. And he put this thing into my arms. kind of big. A hefty cinch, sack. And he said, here's this thing to have a nice day. Now this thing he put in my arms was soaking wet. He'd been at court all day, that's the process, they have to do a process and put the baby into care. So there I was standing in my tiny little living room looking down at this human being I could still see some. And it was love at first sight. He had the big eyes and the long lashes. And as I look at this human, I mean that my heart just over flowed with with a motion for this baby. But I knew in that same instance, that there wasn't everything wasn't as it should be. I could feel that the bottom part of him was heavier than the top part of him and no, not because he was soaking wet. But I wasn't sure so I put him on the couch beside me. And I figure nine months old should move around while I'm trying to change this diaper. But he didn't move his legs. And he didn't move anything from his hips down. He would wave around with his head and he didn't make noise. He nine months old, are supposed to COO and gurgle. And I'd worked in a preschool. So I knew about kids. And this one didn't do what kids should do. So I spent that afternoon trying to learn this little human and first thing I did I got a bottle wasn't sure whether you were supposed to heat up a nine month old bottle or not. But I did. And I put it in his mouth. And the lid. Oh, I'm so embarrassed. The lid promptly fell off. So I pretty much almost do now. So I picked him up. And I took him in the kitchen. I didn't have a baby tub because I didn't even know that at this point. And I put them in the sink and I washed them off. I washed me and trust us again. Later my mom came and I'm like here mom, what what do I do with it? And she to notice that he wasn't doing what? What a baby at nine month should do.
Kimberly Parsley
23:17 And what what ended up being was there a diagnosis of of something going on?
Sandra Williams
23:23 When he was about I did foster him for quite a while. But it's about 13 months, I took him to Rolla just because I knew something wasn't right. And I put him in our first steps program. program that works with babies, little people who are not developing as they should. So I put them in first steps and invites visually impaired preschool services. Say he had a severe severe nystagmus meaning that the eyes just bounced around and put enough focus so he was in that. But they recommended that I take him to a neurologist. So I did and you know there's the room in the hospital. If you had anyone in the hospital, you know the room. And after they do the tests they call the family to the room. Well, I was by myself see I did most of this by myself. So I went the room by myself very nervous, sitting across from neurologists and those individuals can be somewhat intimidating, big words. That attitude and he looked at me and he said you know he said there was water on you know in his brainstem. He said it would probably be okay but he said my son would never walk, talk or no Oh, who I was. He also said that no one would fault me. If I just gave him back. And I, I just sat there, you know, the stomach dropping that feeling and, and I said, Where's my baby. And they went and brought him to me. And I picked him up, held him in my arms and walked out of the hospital, got on the bus and went back home. Knowing that I was not giving this baby back, you know, if I were afforded the opportunity to adopt him knowing that I would do as a parent, whatever I needed to do to help him thrive and develop to live the best life he could.
Kimberly Parsley
25:51 That is amazing. What What year was this?
Sandra Williams
25:56 Oh, 2000 
Kimberly Parsley
26:05 And a doctor thought it was okay to completely dismiss a human being or our a woman's feelings about that. That is truly incredible. So let's fast forward until me How is your son now? I know in the book, you say he did walk, and he does know who you are. So tell us about that.
Sandra Williams
26:25 It's just you know, so I have a lot of I was I was fortunate and blessed. I I had a lot of awesome support. So you know, my parents, you know, supported me and absolutely. I ended up naming my son, Sean Michael. That's pretty. They adored Sean Michael. And my sister's a dog on Michael. And, you know, he didn't walk when he should have walked he was about up. And we were in a doctor's office waiting to fit him for another pair of braces. And I had to put him down to dig out my insurance card and I he could stand by me but he would never walk. So I go to him up by my money. And I was digging in my purse for the insurance card. And I reached out to find him and he was gone. So I started sobbing in the orthopedic office because he had walked and that was the first time he walked. And once he was taught, even though he wore braces, you know he wanted to go he wanted to roll balls he wanted to. So he got a basketball in his hand when he was probably three. I started preschool at three, and about eight I put him in Special Olympics, and he did bowling and he's done something with a ball that either rolls or bounces or is pitched ever since that time. He did pretty well in school. I mean, he was on the altered portfolio. So and we won't even talk about my feelings about that. But I felt very diligently he remained on on our role. Three years of middle school, sixth, seventh and eighth. And it was awesome. Sitting in that middle school. Jimmy's graduated from eighth grade. And he was the only student in the EC II program who has maintained grades for honor roll. He was only one of about eight or 10 Kids in the whole school. And that was one of the biggest schools in Jefferson County. So I was I was a little bit proud. He did a lot of things that no one thought he could do one time in school, there was an announcement and it said apparently that if anyone wanted to try out for the African American History Month program, they needed to raise their hand and their teacher would let them know what to do. And my the teacher called me and she said Mrs. Williams Sean raised his hand but the school has never let. I didn't like the word let never let a child from my class participate in the assembly. And I said my child will participate. If he tell him what to do. I'll help him if he gets picked. Yay. If he doesn't, that's okay. But he should be afforded that opportunity. So he had to memorized a portion of Martin Luther King's, I had a dream address. Well, I helped him with that. And we were so tired, you know, and we were going on, created equal and all this thing. And they had been also talking about Abraham Lincoln. I said, Sean, like, but we're gonna do this one more time than mom has to go to bed because we're too tired. Tell me, tell me the address. And he said, Four score and seven and went on to talk about my he had combined the two addresses. It was it was awesome. But the next day, you try it out. The teacher calls me and I guess Shawn was probably fifth grade, fourth or fifth grade. The teacher called me and said, Shawn had memorized more of the I had a dream speech than any of the other kids who are not in an AC e classroom. So when I was sitting out
Sandra Williams
31:19 In the big program, he had all this suit and tie and I was a proud mama. He got the the first his class got to be the first kid that went on this major field trip to Washington DC. Now they were a little scared. So I had to be a chaperone. And they said, Well, you can't just chaperone your own child. You have to have two other boys. I said give them here. And they were not easy kids. They were just little bad boys. We got along just fine.
Kimberly Parsley
31:51 Thanks to Sandra Williams for joining us today. And thanks everyone else for listening by. Thanks to Chris Ankin for our theme music thanks to Steve Moore for our providing our transcription support comes from the Center for Accessible living in Louisville, Kentucky. And you can find links to buy the book a celebration of family stories of parents with disabilities in our show notes thanks everyone.
Find out more at https://demand-and-disrupt.pinecast.co
This podcast is powered by Pinecast.